SGD 550k Onwards
Rose Gold
SGD 2Mil Onwards
Platinum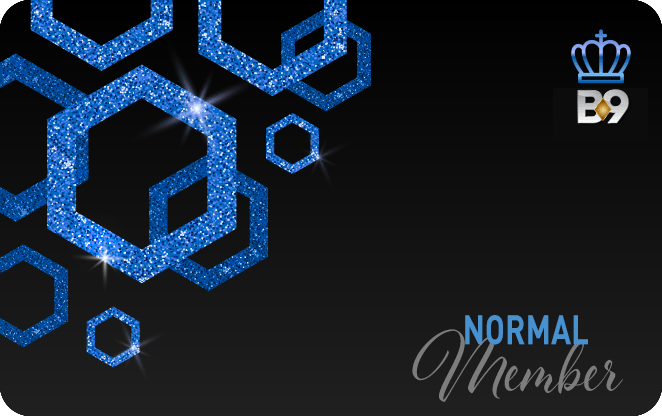 Accumulation Status
Current Accumulated :
Deposit
Amount Required for :
Next Tier Upgrade
| | | | | | | | |
| --- | --- | --- | --- | --- | --- | --- | --- |
| Privileges | Normal | Bronze | Silver | Rose Gold | Gold | Platinum | Diamond |
| Accumulated Deposit | N/A | 30K | 150K | 550K | 1 Mil | 2 Mil | 6 Mil |
| Membership Life Span | Lifetime | Lifetime | Lifetime | Lifetime | Lifetime | Monthly Maintenance | Monthly Maintenance |
| Membership Deposit Maintenance | N/A | N/A | N/A | N/A | N/A | 50K | 500K |
| Upgrade Bonus | N/A | 100 | 150 | 299 | 500 | 1,000 | 2,000 |
| Maintenance Bonus | N/A | N/A | N/A | N/A | N/A | 599 | 999 |
| Birthday Bonus | N/A | 39 | 99 | 199 | 399 | 999 | 1,999 |
| Live Casino | 0.50% | 0.55% | 0.60% | 0.65% | 0.70% | 0.80% | 1.00% |
| Sportsbook / Esports | 0.70% | 0.75% | 0.80% | 0.85% | 0.90% | 0.95% | 1.00% |
| Slots & Fishing | 0.70% | 0.75% | 0.80% | 0.85% | 1.00% | 1.20% | 1.25% |
| 4D | 25% | 25% | 25% | 25% | 25% | 25% | 30% |
| Withdrawal Amount Limit | 50k | 50k | 50k | 50k | 50k | 100k | Unlimited |
| Withdrawal Frequency Limit | 5 | 5 | 5 | 5 | 5 | Unlimited | Unlimited |
How to Become a VIP at B9 Casino?
All member are entitled to become a VIP as long as they meet the accumulated deposit requirement.
Expiry date of VIP Level Platinum & Above is (1)month, to maintain your VIP level you will need to meet the VIP level Deposit requirement by monthly basis, otherwise your VIP will downgrade 1 level.
Upgrade will be done automatically once your account hits the accumulated deposit requirement amount.
Upgrade Bonus will be credited into member's account main wallet automatically after VIP card status Upgraded.
Accumulated deposit amount, upgrade membership & upgrade bonus on the VIP indicator will only be shown on the next working day before 12pm.
1 member only entitles 1 time Upgrade Bonus for every level.
All payout bonus will need 1x turnover to withdraw.
B9Casino reserves the right to cancel any membership on member entitlement.
Q: How to become a VIP member ?
A: You will need to reach the accumulated deposit at least SGD30,000 to become a lifetime Bronze Member.
Q: How many levels are there for VIP program?
A: There are a total of 6 VIP levels. The VIP Program consists of Bronze, Silver, Rose Gold, Gold, Platinum and Diamond tier levels.
Q: How do I get upgraded to the next level?
A: You will have to deposit the minimum amount required by each tier into your account.
For example, if you are currently a Bronze Member, you will have to accumulate a deposit of at least SGD150,000 to become a Silver Member, and from a Silver Member, you will need to accumulate a deposit of at least SGD550,000 to become a Rose Gold Member.
Q: How long is my VIP Membership status valid for?
A: VIP Level Gold and below is lifetime, Platinum and Diamond is 1 month.
Q: As a Platinum/Diamond member how do I retain my VIP membership status ?
A: To retain your VIP membership status for the following month, you need to deposit the required amount before the end of month.
For example, If your current level is Platinum Member status, you will need to achieve a SGD50,000 deposit by the month to retain your existing level for the following month.
Q: Is there an annual or monthly fee to be part of the VIP members?
A: No. This program was created to promote all loyal members who actively patronage B9Casino gaming experience since the registered date.
Exciting Gaming Experience
Gaming has never been more exciting since I discovered B9Casino. The customer support is exceptional, highly recommended for a thrilling and enjoyable gaming journey.
derr****
B9Casino exceed expectations
I can confidently say that B9Casino exceeded my expectations. The games are thrilling, the interface is user-friendly, and the customer support is outstanding.
Win****
Seamless Experience
Fast deposits and withdrawals. The games are fantastic, and the user-friendly interface adds to the seamless experience.
Hen****
Ideal gaming site
Unparalleled safety is what sets B9Casino apart. Trustworthy and secure, it's the ideal gaming site for peace of mind. Highly recommended.
jowo****
Comprehensive gaming experience
Diverse product support is a standout feature. From classic to modern games, they have it all. Highly recommended for a comprehensive gaming experience.
Benn****
Recommended for VIP perks
As a Platinum VIP member at B9Casino, I'm always delighted by the special festival gifts I receive. It's truly a rewarding experience to be part of their VIP program. Highly recommended for VIP perks that extend beyond the ordinary.
Se****
B92U Program, strongly recommended for new members
I'm thrilled with my time at B9casino! The B92U program is a game-changer. I enjoy claiming their Weekly Sport & E-sport Protection Bonus hassle-free every week. B9casino has truly impressed me with their rewarding features.
Char****
B9Casino is a registered & licensed by the Board of Director of PAGCOR operates under the Master License of Gaming Services Provider. N0.0SP20-000 12-A